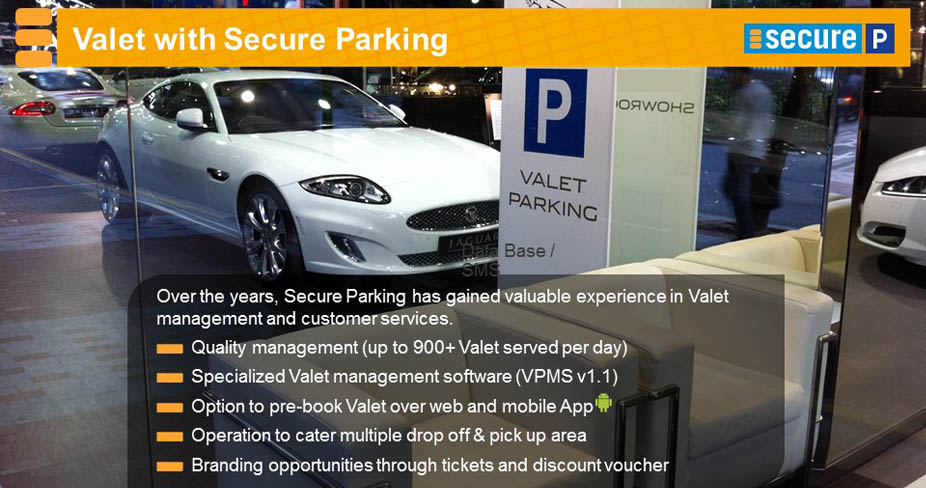 Valet Parking
This is an extremely important and profitable value added service. Customers are
willing to pay to avoid the inconvenience of having to park themselves especially
during peak hours or if running late for appointment / movies. Multiple pick up and
drop points can be organized. There is a separate software to track performance of
drivers and delivery times.
Our value-adds include:
Advance Booking available on Secure Parking Mobile App.
Click here to know more.

Specialized Software.

Multi Point Drop & Pick Up.

Branding opportunities.

Exceeded 700 cars on a Sunday.