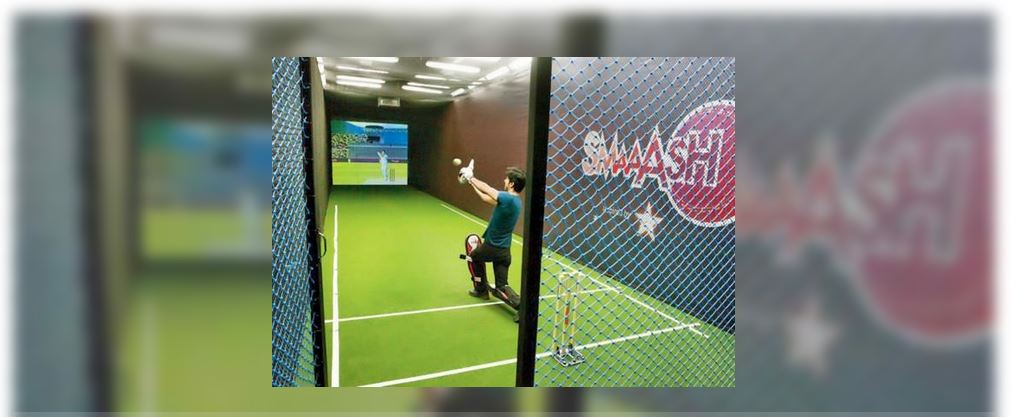 Mumbai Indians Super Over Competition- Lido mall Bangalore
Smaaash Entertainment, the country's premiere urban sports park located at 1 MG Mall, Bengaluru is hosting the MI Super over Competition for this IPL season.
Come show us your batting skills at Smaaash Cricket which is a first-of-its-kind 360-degree cricket simulator where you can face the bowling by cricket legends. Unlike a run-of-the-mill bowling machine, Smaaash Cricket allows you to experience the real thing! The precise technology not only matches the bowling action of cricketing greats but also replicates all their deliveries. The spectators cheering, live commentary, high frame-per-second video cameras tracking fielding positions and of course the legendary players facing you all combined make for a life like experience.
The Super Over Competition is all about showing your great batting skills at Smaaash Cricket. Every player gets two overs that includes one practice over and one playing over. The best score will be accounted on the leader board. Based on the performance, one lucky winner will win a cash price of INR 25,000 (rupees twenty five thousand) at the end of the competition period. The last day to participate in this competition is May 29, 2016.
Registration Price: INR 400/- (per player)
Game Level: Amateur Level
When: on until 29th May, 2016
Venue: Smaaash, 2nd Floor, 1 MG-Lido Mall, Trinity Circle, MG Road, Bengaluru - 560001
For queries call: 080-25066900
Visit Event page: https://www.eventshigh.com/detail/Bangalore/8ca071a45fb61dcfb4d1fa2e07a4de35-mumbai-indians-super-over-competition?src=ecbox