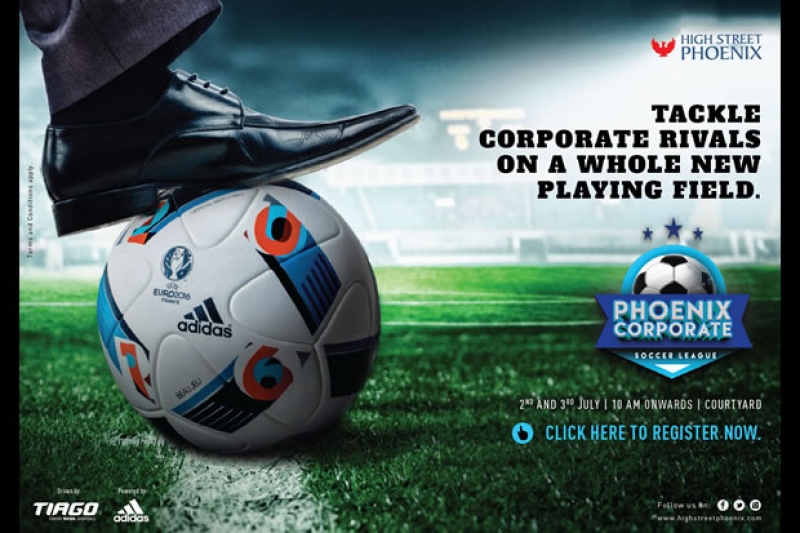 Phoenix Corporate Soccer League
Pull up your socks, tighten your boots, kit up and bring your best game to the Phoenix Corporate Soccer League. An exciting 2-day contest between the best 48 men's corporate soccer teams and 8 women's corporate soccer teams from around the city is set to take place this July at the High Street Phoenix Courtyard. Set foot on the lush green turf and prepare to prove your grit and determination on the pitch. With exciting football merchandise and lots more to be won, the Phoenix Corporate Soccer League is the ideal platform to show your competitors the edge you have and display your sporting talent. Be a part of the excitement!

Come and witness a live battle of Corporate Soccer Teams at High Street Phoenix on 2nd and 3rd July 2016.